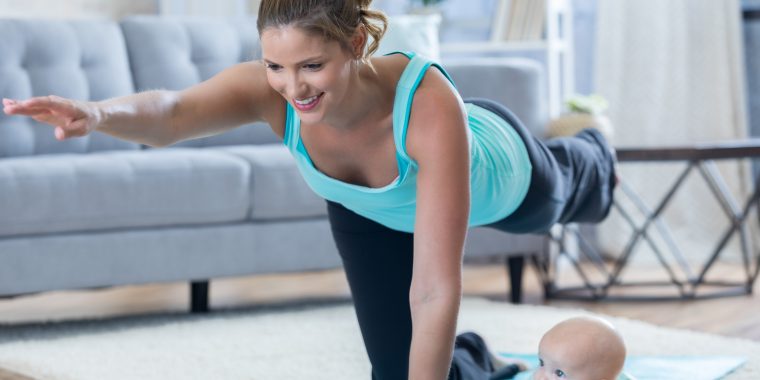 Being a Mum myself I know how important it is to get the strength and confidence back into your body postpartum, but starting too soon could hinder and not help the recovery, especially if there were complications during the birth! It is important to wait until you have the all clear from the Doctor or Midwife before returning to gentle exercise.
That in itself is not easy when you have a baby that demands all of your attention! This is why Body Torque Pilates in Woking, offers 121 Mother and Baby Pilates sessions in a private studio where you can bring your baby with you to allow you to exercise.
Why is Pilates so important postpartum?
Pilates is a perfect platform to ease back into exercise and strengthen important muscles necessary for recovery and before starting more demanding exercise routines like cardio workouts, where you put a lot of pressure on the lower extremities.
Benefits include:
Draws your stomach muscles back together that would most likely have split and separated during pregnancy. It also strengthens the abdominals. (It is very important to get this checked before you do any form of exercise. A qualified Pilates Instructor will be able to do this for you).
Strengthens your upper and lower back and opens your chest which can get tired from always bending over your baby, carrying and nursing them.
Strengthens and helps stabilise your hips to help support your pelvis after it was stretched through pregnancy and the birth.
Strengthens the pelvic floor.
Mother and Baby are together.
If you are ready to start exercising and would like to arrange a 121 please email or contact us on 07958 442382
useful links https://www.nhs.uk/conditions/pregnancy-and-baby/keeping-fit-and-healthy/