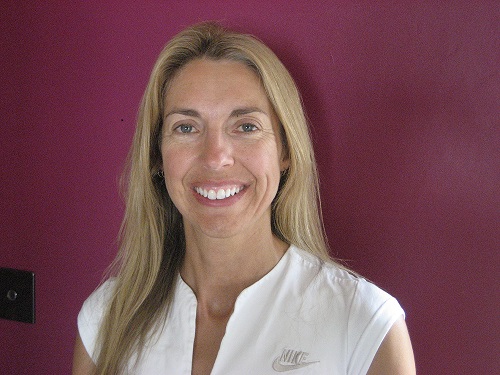 Hi, I'm Jacky – your Pilates Instructor and Personal Trainer…
I am a Premier qualified Personal Trainer and Massage Therapist and OCR Level 3 Pilates Instructor and have been in this profession for over 18 years. I was in Marketing before that, but have always been into fitness of some sort and used to be a club badminton player!
I was diagnosed with an array of spinal problems including skeletal Scoliosis and Hyper-Khyphosis at the age of 16, following months of neck stiffness and headaches, so this put an end to my badminton days as it put too much stress on one side of my body.
I was originally told I would have to be operated on to stop the curvature of my spine, but on further investigation I was told I could control it with exercise.
So from that day on I joined a gym and religiously worked on my back and neck to strengthen the weak areas.  This helped a lot, but it was not until I discovered Pilates, that I started to see a vast difference in my posture.
After seeing the changes the gym and Pilates could do for me, I wanted to offer my knowledge to everyone so I re-trained as a Pilates Instructor and Personal Trainer.
To this day my clients comment that they would not know my spine was curved, which is great to hear, but I still have to work on it everyday and will do for the rest of my life.