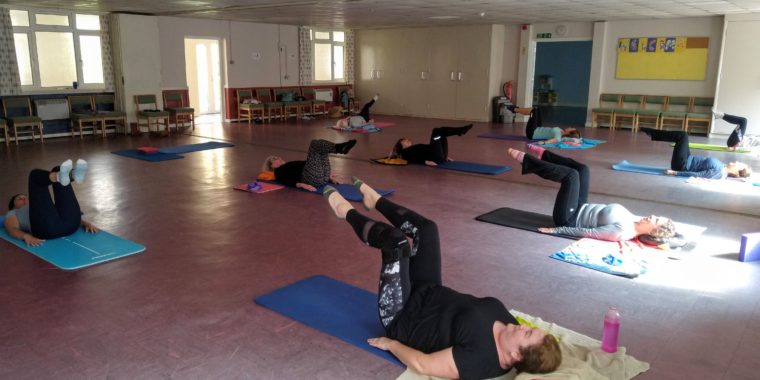 Hi I am Jacky Fenton from Body Torque Wellness and I have just re-started my Pilates Classes in Woking last week in Covid secure premises. It was so great to be able to see people in person after spending 5 months teaching my classes via Zoom.
I am still at the same venue but I am now in a much larger room, in fact twice the size as previous which allows 2 meter distance and more between people! The windows are open for ventilation and all the doors are propped open to avoid contact with handles. All contact surfaces are cleaned before and after the class and the hall is given a thorough clean after each hirer. There is a one way system in place, hand sanitiser on arrival and I take temperatures too. Also just in case you are worried, the new 6 gathering rule does not apply to us because team sports, physical and organised exercise in a Covid secure venue are exempt. Masks are mandatory but you do need to wear one entering, moving around and exiting the building.
Come and see for yourself how great it is to be back!
Call 07958 442382 or email for more information.